There's never a dull moment here at Hog Roast Doncaster, and our team have been here, there and everywhere recently as we aim to help as many clients as possible celebrate their events outdoors before the autumn weather takes full effect.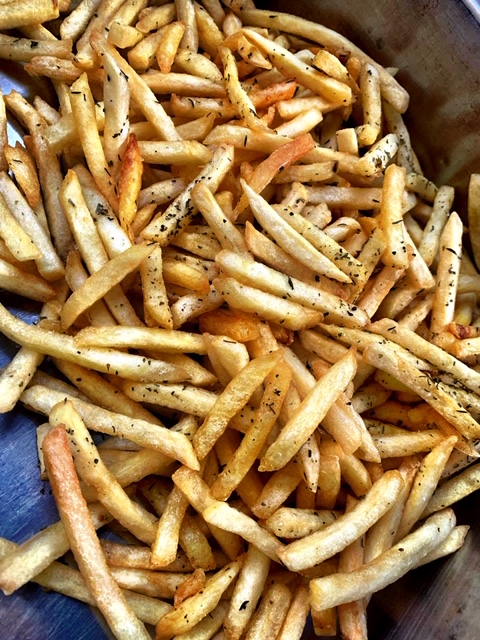 Most of our bookings as of late have been for weddings, and last weekend, Hog Roast Doncaster had the pleasure of catering for the new Mr and Mrs Harhoff! With lockdown restrictions still in place, the pair, like many others in their position, had decided to host their wedding reception in their back garden. But despite being a drastic change from how they had originally planned to celebrate their big day, our catering manager, Marcus was still as determined as ever to ensure the event was as spectacular as possible.
To kick things off, Marcus asked the number of people who would be attending, and what their food preferences were. Soon, he had been provided with enough information to recommend our classic hog roast menu – with a twist! For this occasion, five cajun spiced whole roast chickens, five classic seasoned chickens and 20 of our large butcher sausages were included on the menu. A well as this, a meat-free option of grilled vegetable and halloumi skewers, and a children's choice of gourmet hotdogs made from chipolata sausages were added, along with the sides of coleslaw, mixed salad and mixed fries.
The couple was impressed with how well Marcus had managed to fit their needs, and after placing their order, all that was left to do was wait for the special day to arrive!
Saturday saw their wait finally come to an end, and starting off in the early morning, Hog Roast Doncaster spent the entirety of the day preparing the wholesome feast. By the time the couple and their guests had returned home from the ceremony, Marcus and the rest of the catering crew were just, getting ready to start carving the juicy pig, which had already filled the entire area with mouth-watering scents.
From the crispy crackling and fork-tender pulled pork to the succulent carvings of chicken and homemade hotdogs, the spread offered something for everyone, and the guests had a wonderful time experimenting with all different flavour combinations until the event came to a close.