Forget pumpkin spice latte's and sweet cinnamon rolls, (though we'll admit that those do sound good right about now!) and instead celebrate autumn the traditional way. Share spooky stories while you warm yourself by a bonfire, trudge through the mountains of burnt orange and fiery red leaves that now cover every path, and get yourself to the nearest outdoor market for the chance to indulge in some mouth-watering grub. If you're lucky, you might just find Hog Roast Wombwell waiting to treat you to one of our famous spit roasted menus!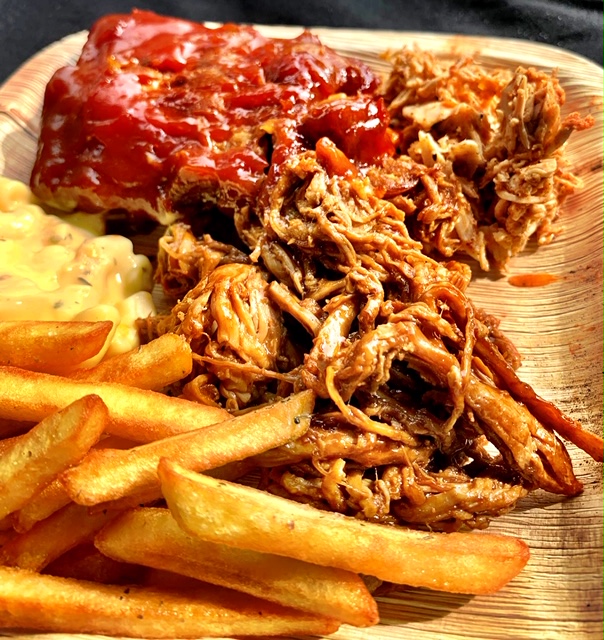 While every season comes with its perks, autumn is by far one of our favourite times of the year because we get invited to so many open-air markets. Fortunately, this year has been no different, and even though lockdown restrictions have considerably changed the way we celebrate, our catering crews are still managing to have a lot of fun at these types of events.
The most recent market Hog Roast Wombwell was invited to, took place last weekend, and though it meant our team had to travel quite a bit outside the vicinity we usually cover in order to attend, it was so worth it! Event organiser, Martin had gotten in contact with us several weeks before the occasion to explain their strict social distancing measures which were put in place to keep the entire community safe.
With everyone on the same page, Hog Roast Wombwell arrived at the town centre location in the early hours of the morning last Saturday. After setting up the catering gazebo at a safe distance from the other (also socially spaced) vendors, the catering crew threw themselves into the preparations for the feast, which at this event was our classic hog roast menu with an optional side of loaded fries.
Before long, the entire venue was filled with glorious scents that were enough to drive the food lovers wild, and as if like a beacon, customers soon descended on the market. Hog Roast Wombwell was particularly busy, as the team served up countless portions of juicy pulled pork, crispy crackling and applesauce rolls which proved a huge hit among the attendees!