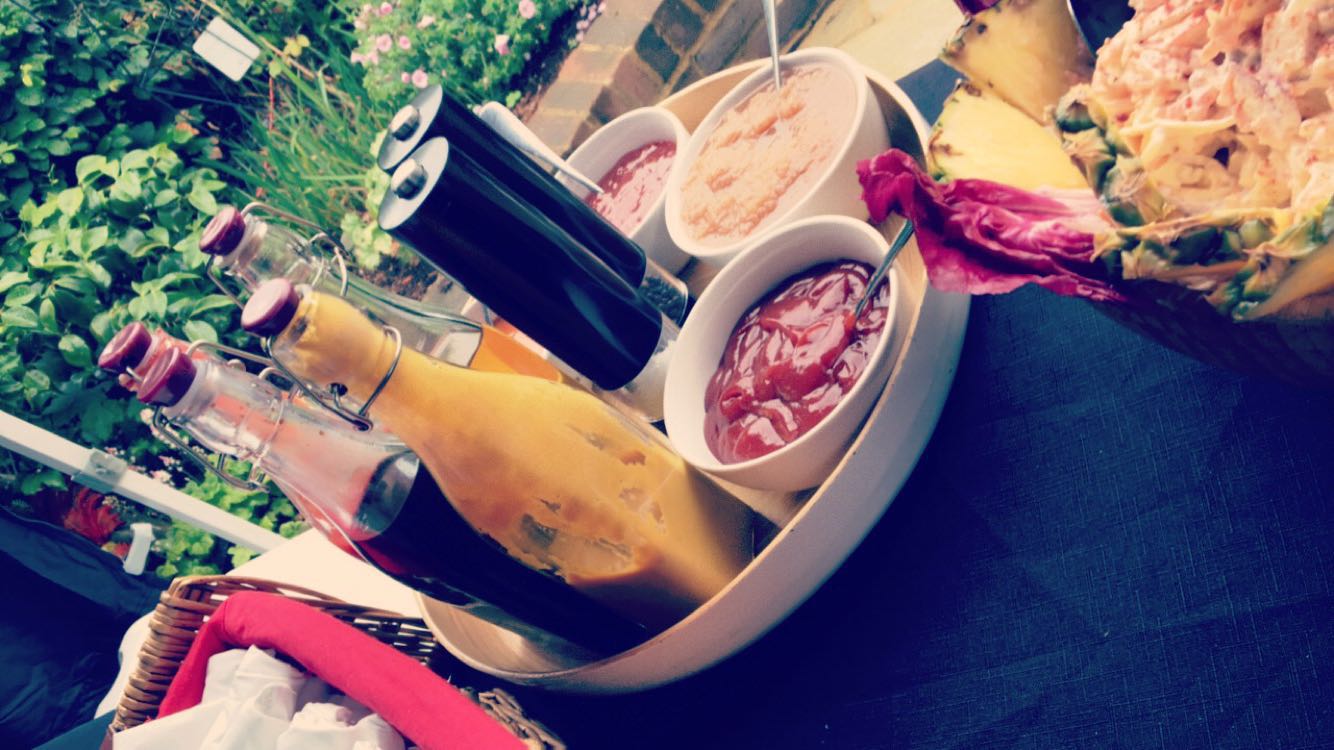 Flexible Menus!
If you want a great menu full of fresh ingredients and creative dishes that will satisfy all of the diverse tastes and dietary needs of your guests for any type of event, the Hog Roast Sheffield team are able to deliver it. We are the leading hog roast specialists in the area, and we are able to offer top quality hog roast catering solutions for any occasion. We have a vast range of menus in our repertoire, which we are continually developing to ensure that our food is ideal for any type of event, from private parties to wedding receptions and corporate entertaining. The scope and versatility of our menus enables us to cater for any style or size of event and our highly experienced and enthusiastic catering team have the ability to wow our diners with our food time and time again.
Modern Menus For Any Occasion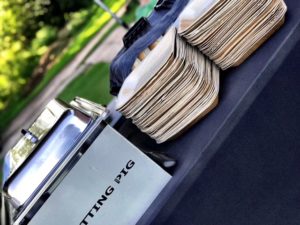 Hog Roast Sheffield's diverse menus reflect the variety of the events we cater for, with a multitude of different options that are guaranteed to please all of your guests, whatever the occasion. We are able to adapt our approach to meet your catering needs for any type of event, including large-scale outdoor catering for local festivals, refined contemporary 3 course meals for wedding receptions and corporate hospitality, and stylish spreads for birthdays, anniversaries, christenings and so much more.
All of our menus feature different meat options if you would prefer an alternative to pork or a second meat choice for larger events, including whole roasted free range chickens, sirloin of beef, spring lamb and festive turkey, as well as our own gourmet sausages and a range of barbecue classics prepared with our own modern twist.
We don't just offer meaty mains though – all of our canapes, starters, mains, sides and desserts come with an ample choice of vegetarian and vegan dishes and gluten-free alternatives. Our food strikes the perfect balance of offering classic British dishes along with flavour sensations inspired by different global cuisines, ensuring our food can be enjoyed by people of all ages and cultures, as well as accommodating different dietary needs. This means that if you hire us to cater for your event, you can rest assured that everyone will love our food, no matter how eclectic your guest list is.
Superior Ingredients And Attention To Detail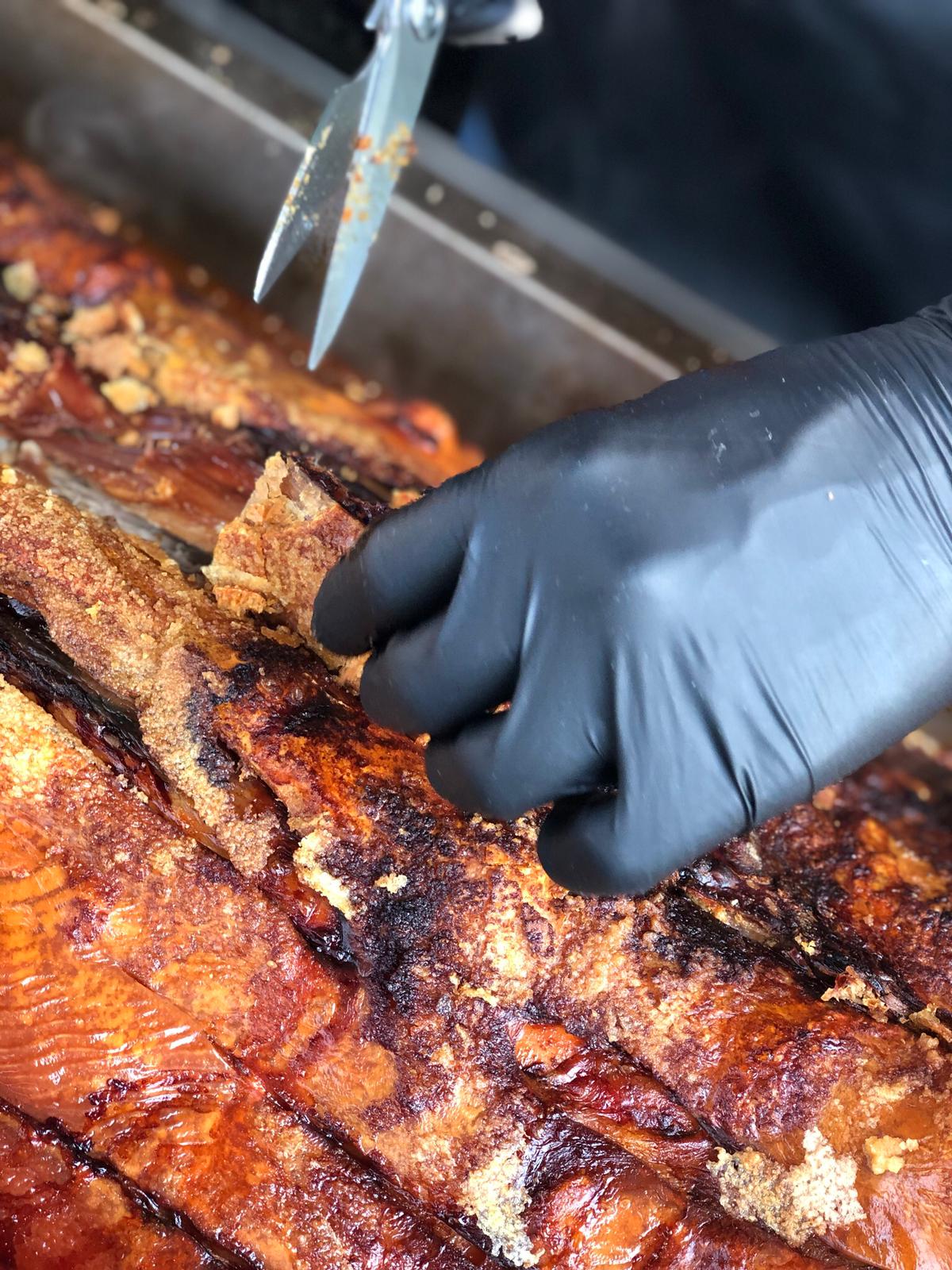 Another aspect of our approach to catering that makes us stand out from the crowd is our unshakeable commitment to quality when it comes to the selection and preparation of our ingredients. Here at Hog Roast Sheffield, we firmly believe that a menu cannot ever be truly great unless it consists of only the best raw ingredients. It is for this reason that we are incredibly discerning about the origin of all of our ingredients and we only ever use the best locally sourced produce in all of our dishes.
Our meat is sourced from the most reputable producers who employ stringent ethical methods and we carefully select the finest organic fruit and vegetables and free-range dairy products available in the area. In order to maximise the natural quality and flavour of our superior ingredients, we always cook our meat and make every dish from scratch on-site, regardless of which menu you have chosen or how many people we are catering for. We will always ensure that everything is ready right on time and beautifully presented, whether you would prefer a self-service buffet for a private party or a more formal 3 course meal and canape welcome reception for a special occasion.
Creative Catering In Any Location
The Hog Roast Sheffield team are capable of freshly preparing all of our delicious menus in any location. We are highly experienced in large-scale outdoor catering, but we are just as skilled at catering for smaller parties and indoor events. We can cook in any rural or urban location in the area to the same excellent standard and or travel to your place of work to rustle up a chic corporate menu or even to your own back garden to prepare a family-friendly buffet for a private party.
This enables you to have the complete freedom to host your event anywhere you like, safe in the knowledge that the high standard of the food and service you receive will not be affected by the setting or limited facilities at the venue because we are a completely self sufficient catering company who never require outside help. Whether we are feeding a large crowd at an outdoor event with our superior hog roast sandwiches served with crispy crackling and our homemade apply sauce, or creating a contemporary 3 course meal for a special occasion in a cosy indoor venue, we never cut corners on an aspect of our menu preparations and we are comfortable cooking in any setting .
If you would love to enjoy an unbeatable hog roast catering experience for your event, whilst also being spoilt for choice when it comes to the content and style of the rest of your menu, the Hog Roast Sheffield team should be your number one choice for all of your event catering needs. With such high quality, varied menus on offer at competitive prices, you won't find another mobile catering company in the area who is more equipped than us to meet all of your event catering requirements!