The final week before Halloween has always been a very busy one for the Hog Roast Hooton Pagnell catering team. And even this year, our crew had been rushed off their feet with bookings for all sorts of different spooktacular celebrations, which led them here, there and everywhere! From horror movie nights at drive-in theatres to socially-spaced scare trails for adults – we've had the pleasure of attending all the best events.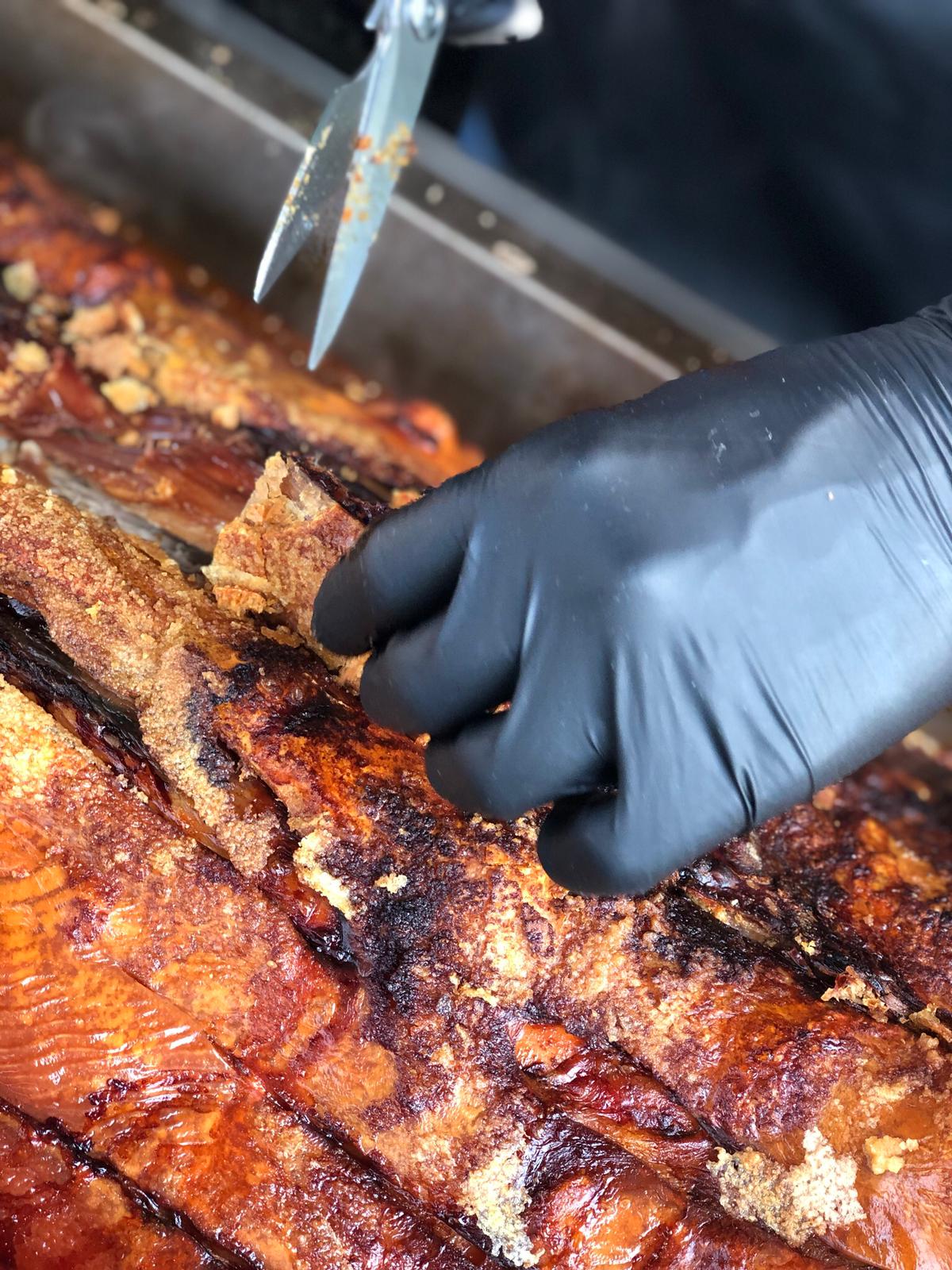 But one of the most exciting events we had been asked to cater at, took place on the last Saturday before All Hallows Eve, and it saw our team travel a fair distance outside our usual vicinity. Driving along a serpentine road eventually led the Hog Roast Hooton Pagnell catering team to a large clearing. An open field that had been completely covered in pumpkins of all different shapes, sizes and colours that ranged from classic orange to ghoulish white!
Yep, you guessed it – Hog Roast Hooton Pagnell had been invited to a pumpkin trail. The family-friendly event had been organised by landowners, Lisa and Donald, who had even managed to get a hold of a bouncy castle and a face painter, as well as some small carnival rides for the day.
After setting up our gazebo, Hog Roast Hooton Pagnell set straight to work on preparing the southern slow roast menu, which soon filled the air with mouth-watering aromas of BBQ pork butt, Texan 24 hour beef brisket and fall off the bone Louisiana sticky pork ribs. Along with the melt-in-the-mouth meat dishes, the crew had whipped up our vegan alternatives of BBQ pulled jackfruit and grilled veggie kebabs with tzatziki dip and side options of Memphis style crunchy coleslaw, mixed fries, buttery corn cobettes and garden-fresh salads.
Everyone who attended the pumpkin trail complied with the tight rules and regulations that had been put in place for safety reasons, which saw 'bubbles' of guests approaching the food marquee and rides one at a time. Even still, they all had a fab time, especially the Hog Roast Hooton Pagnell team who love nothing more than impressing people with our flavoursome menus.