Hog Roast Conisbrough guarantees great food with maximum comfort. The chefs at Hog Roast Conisbrough are passionate about flavour-filled food that warms the soul and that is presented beautifully.
When it comes to Hog Roast Conisbrough's Southern Slow Roast menu, foodies are in love. It is made up of the ultimate comfort foods, provides great choice and is packed to the maximum with flavour! Past customers and their guests have raved about this menu, and you will too!
Indulge in a selection of succulent meats, all marinated for hours before being slowly roasted on low heat. All the meat is sourced through a local butcher, so you are guaranteed tender meats and meaty spareribs. You and your guests could enjoy Bourbon BBQ pulled pork, full of flavour and melts in the mouth, Texan BBQ beef, which is exceedingly delicious and juicy, Cajun-spiced chicken full of moisture with a little bit of a kick, minted lamb that just falls of the bone and is a party in the mouth or chunky Chinese-spiced ribs. All as equally delicious as the other, whatever three choices you make you are in for a sensational tastebud party.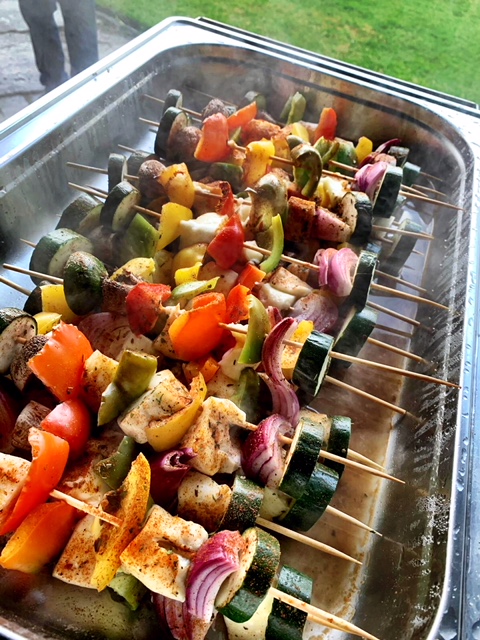 The side dish options are also exciting. The hot side dishes entail the ultimate comfort food, Mac and cheese completely rich, creamy, and cheesy, corn cobettes with a blanket of butter and sprinkled with fresh chives, sweet potato fries, crisp on the outside and light and fluffy on the inside, halloumi kebabs, a medley of favour and colour with Mediterranean vegetables with a Cajun-spice dusting. On the other hand, enjoy cold dishes of tasty and flavoursome Greek salad, full of crunch and sprinkled with feta cheese, zesty and crunchy coleslaw freshly prepared in front of your eyes, mixed green salad, simple yet a crowd pleaser or potato salad with fresh chives and spring onions.
Like most of Hog Roast Conisbrough's menu's this comes with a selection of bread rolls and wraps as well as an assortment of sauces, including hot sauce and peri peri sauce.
The foodies dream menu for sure!