Hog Roast Oxspring were thrilled to be contacted by a local book club, the clients wanted to throw a party to celebrate the one year anniversary of the start of the group. The clients wanted a tasty buffet for the 15 club members, to celebrate the success and friendships the club had built over the course of the year.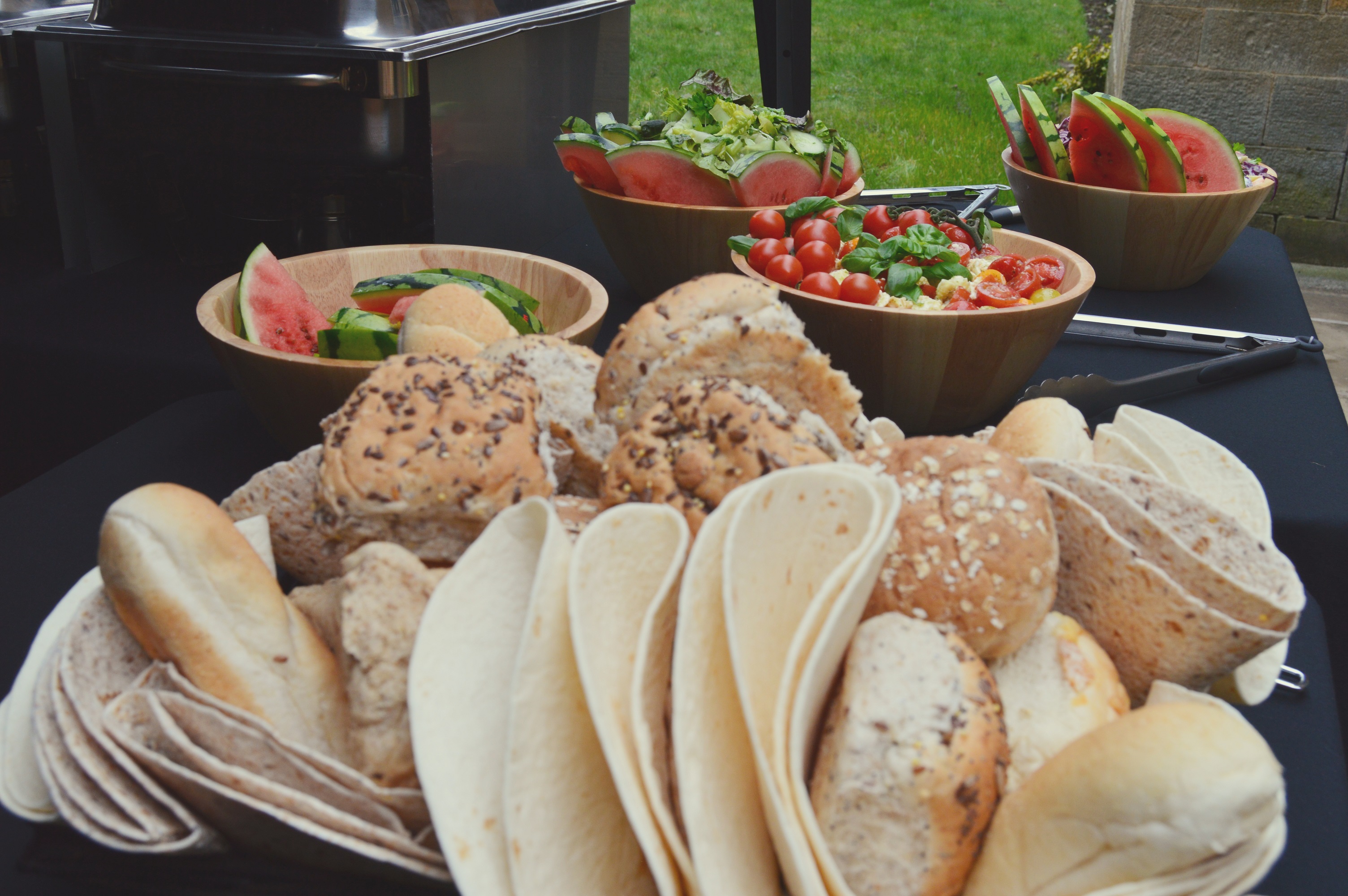 The clients wanted a menu that would be good fun for their guests, so after working closely with the team they selected that the main attraction at the buffet table should be the Hog Roast Oxspring team favourite: Classic Hog Roast. This succulently slow roasted pig would be served with homemade stuffing, a crunchy crispy crackling and a freshly made apple sauce. Also at the buffet table there would be grilled vegetable and halloumi wraps, with a selection of tangy, tasty sauces. At the recommendation of the Hog Roast Oxspring team the clients also happily added a hearty pasta salad and loaded fries to the menu for the evening.
On the day of the event the Chef from Hog Roast Oxspring arrived several hours before the 7:30pm serving time in order to set up the catering gazebo and equipment at the private venue of the event. All the dishes were created on site in the hours leading up to the buffet serving time, under the watchful eyes of the Hog Roast Oxspring Chef.
The catering package paid for by the clients not only included the cost of the ingredients for the buffet and the hire of the Chef and assistant, it also included the use of wooden crockery and cutlery, which would be supplied by the team. Likewise, the team also provided high quality disposable napkins for the guests to use. The catering package also included the Chef taking the rubbish generated throughout the event off site with them at the end of the celebration.
The whole event was a massive success, the clients felt that the buffet added a fun element to the occasion and was very pleased with the service by the catering team.