With her 50th birthday fast approaching Debbie decided the best way to celebrate would be to throw an 80s themed birthday party for a nostalgia filled evening for her and her friends that took them back to their heyday! Whilst she wanted the outfits and the music to be all about the 1980s, she didn't want the food to be retro, so she hired the Hog Roast Bolstersone team to provide one of our awesome modern buffets, full of fab freshly made fare and enough variety to please all tastes and suit all diets!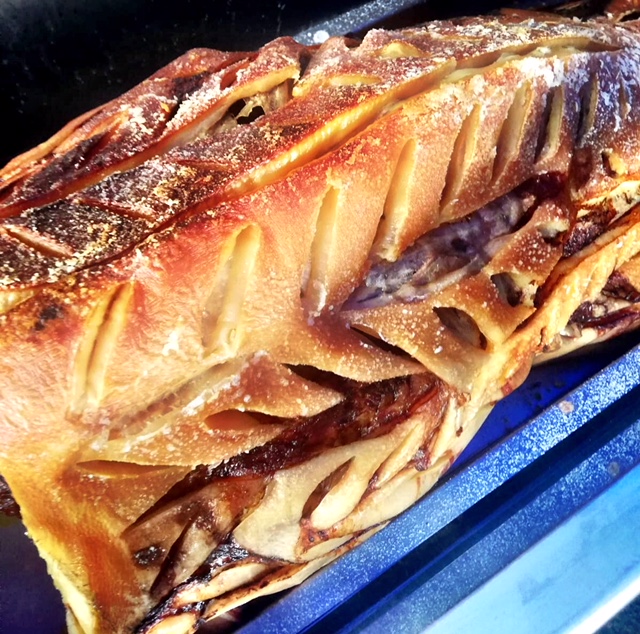 Being a pig pork fan, Debbie wanted one of our signature hog roasts to be the star of the show where the food was concerned, and she wanted this to be served with a colourful array of vibrant side salads, including basil and tomato, Caesar salad and coleslaw, along with crispy jacket wedges and tasty grilled veggie skewers for the meat free option.
With her menu chosen and the DJ lining up an evening of upbeat 80s hits, Debbie couldn't wait to start partying with her 70 guests! The Hog Roast Bolstersone team arrived at the venue long before the party was due to start so we had plenty of time to slow roast our ethically reared pork until it was melting in the mouth, whilst we set about preparing all of Debbie's other dishes from scratch, using as always, the best locally sourced ingredients available!
Debbie's 50th birthday bash started with a bang at 7pm, by which time the chef was carving the tender meat and our capable catering assistants were putting the finishing touches to our beautiful buffet! Whilst Debbie and her friends had a great time being transported back to their youth, we made sure everyone's plates were kept piled high! Debbie couldn't have asked for a better birthday celebration and we were glad that she had such a great time and enjoyed our buffet so much, especially when she told us that Hog Roast Bolstersone's food made the evening even more special for her!