The 15th of February saw the first full moon in the lunisolar Chinese calendar, which brought the Chinese New Year celebrations to a close. To mark the occasion, celebrants come together and enjoy what's known as the Lantern Festival or the Shangyuan Festival. This traditional holiday, which aims to promote peace, reconciliation and forgiveness, is a huge part of Asian culture, and this year, our Hog Roast Dodworth team had the pleasure of being able to help out with a local event.
The client, Henry, had organised a private party for his friends and family, and he had booked our catering crew to serve a tasty meal for everyone who had been invited. With help from our catering manager, Henry had picked out our Classic Hog Roast Menu, but with the occasion calling for something a bit more special, he also asked that we include a dessert option and a choice of finger foods for the guests to pick away at after the main.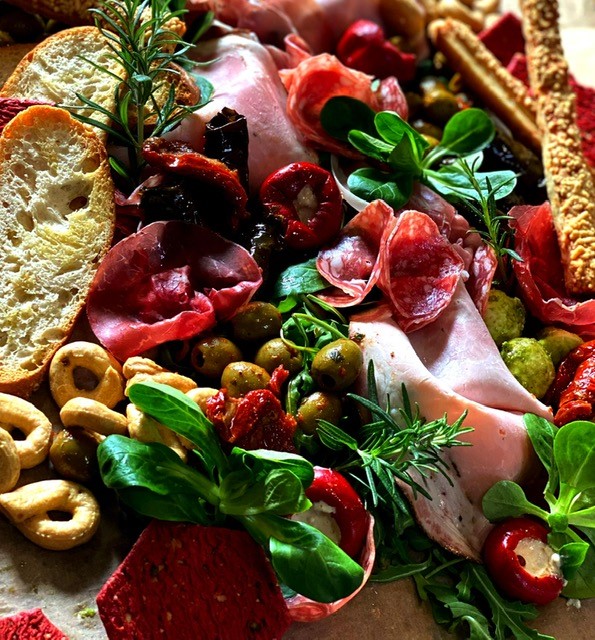 Hog Roast Dodworth was ecstatic to be involved in this event, and when the day of the party arrived, our caterers were ready and raring to go! They spent all afternoon slow-roasting the medium-sized pig until it turned a lovely golden-brown colour with black spots in all the right places, which meant the crackling was just right. On top of this, they had prepared our famous sage and onion stuffing, homemade applesauce and side salad options for the guests to enjoy along with gluten-free and wholemeal rolls, mixed fries and charcuterie boards that overflowed with roasted duck canapes, spring rolls, chicken satay skewers and grilled veggie kebabs.
The vast assortment of great-tasting dishes had the guests in great spirits, and with plenty on offer, everyone was able to find something to their taste. They also loved the choice of fresh fruit salad and vacherins of strawberries with passion fruit cream that Hog Roast Dodworth made for dessert.
As the darkness rolled in later that evening, Henry and his guests headed out to the garden, where they lit lanterns and sent them off into the night sky. The effects were mesmerising and won't be forgotten by Hog Roast Dodworth anytime soon!