You only turn 21 once, so why not make the most of it and host a party or event to celebrate the occasion! Whether you choose to enjoy a sit-down meal with family or have a buffet at your party, Hog Roast Worsbrough have a menu that is ideal for you! We recently provided a delicious buffet for a local 21st birthday party, and this is how it went…
Faye turned 21 in February and hosted a sit-down meal as part of her celebration. The meal was the perfect way for her friends and family to gather together and talk while enjoying a delicious meal from Hog Roast Worsbrough. Faye contacted our team to arrange catering for 25 guests, including 10 vegetarians. This was not a problem for our team, as we have a variety of dishes that can be enjoyed by all!
On the day of the event, the Hog Roast Worsbrough team arrived early to prepare for the 3:00pm mealtime. When the guests were seated, we began by serving the starter, which consisted of a homemade soup of the day and fresh bread rolls. The soup was vegetable, making it the ideal dish for every guest to enjoy! We also served gluten-free rolls upon request.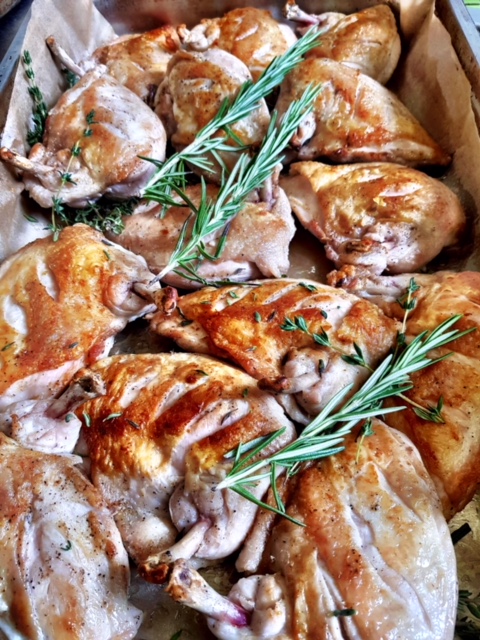 For the main course, guests could choose between whole-roasted chicken and vegetable and halloumi skewers. These were delicious main dishes that ensured there was something for everyone to enjoy. we also served a variety of sides, including homemade chips and seasonal vegetables.
To finish the menu, we served a variety of desserts tableside. The guests could choose between chocolate torte and cheesecake, with each accompanied by fresh fruit and English cream. This was a great way to end the meal and both dishes looked incredible!
Whatever style of catering you prefer, Hog Roast Worsbrough have a menu that suits you! With over 7 menus to choose from and a variety of dishes on offer, there is something that is just right for any event. To book in today, simply let us know your party size, date, and location and we can do the rest.