Here at Hog Roast Birdwell we really do love and adore catering events with our trusty hog roast machines however this is not all we do! Many people are surprised to find out that we also sell our machines to members of the public or local business as we believe that the art of hog roasting should be accessible to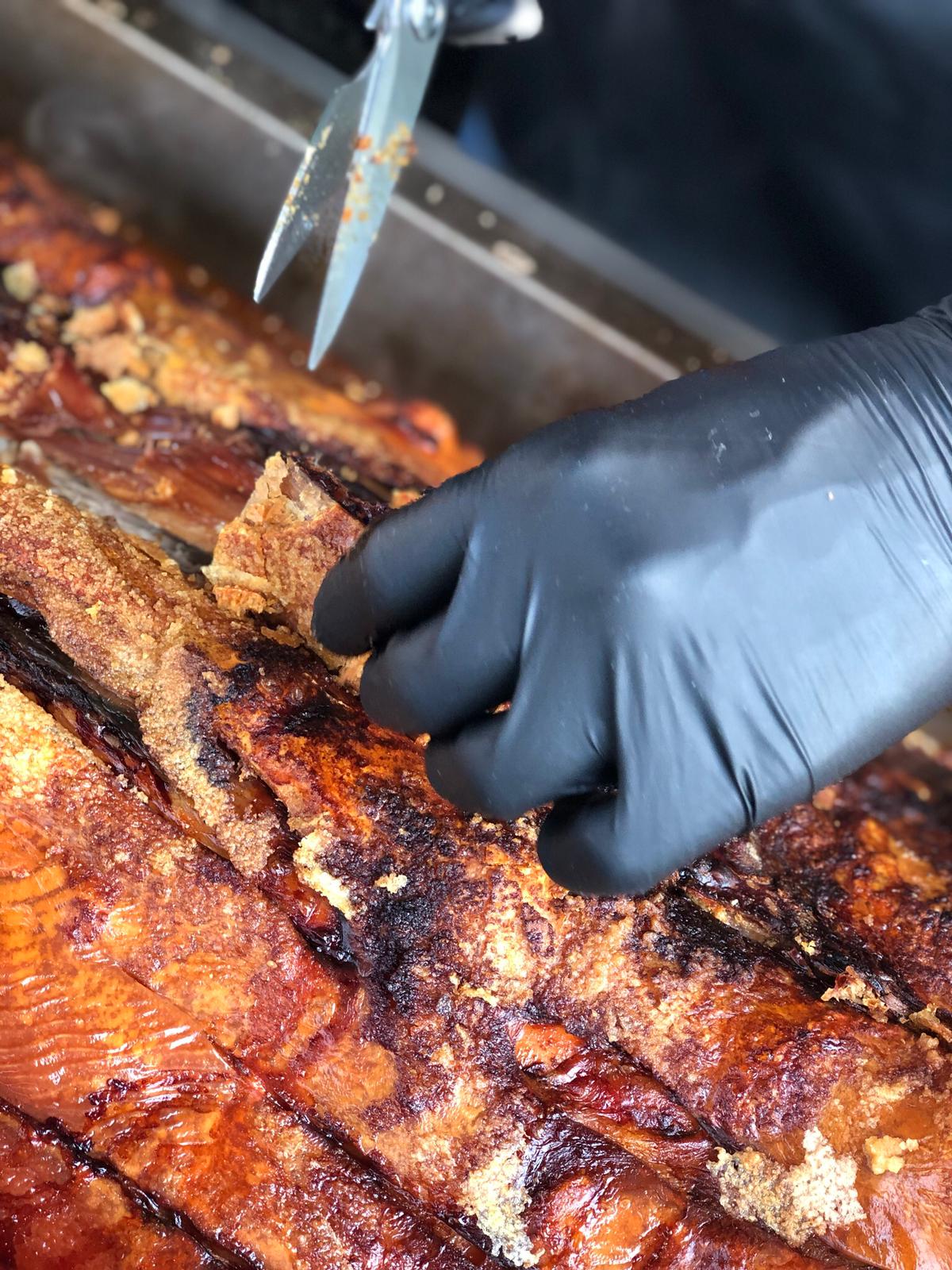 everyone. People are surprised even more to learn that there is much more to hog roasting than just one machine- we, in fact, have a huge array of different machine types on offer largely depending on your needs. If it's just for private parties and small events, then we would recommend the Hogmaster Pro. This is one of our smallest machines yet still is fully capable of cooking a hog to perfection. On the other hand, if you are looking for something on the larger side, perhaps for a big event or you run your own catering business then we may recommend the Titan or the Platinum. These machines are a lot larger and can even cook two hogs at a time due to the dual roasting trays. They also come with a variety of  Hog Roast Birdwell attachments, so you can alter the cooking style to your needs, for example, the BBQ attachment or spit pole which can be used to roast chickens and turkeys. Although these machines are much larger, they are still fully portable and just as easy to use!
When looking to purchase one of our machines we always like to advise you to first visit our factory where you can get a hands-on experience of the different machines we offer and really be able to make an informed decision about the right machine for you and your culinary needs. Additionally, this also offers us a chance to advise you on where to purchase your produce from if needed and we can give you a crash course in operating the machine to ensure you get nothing but perfect results every time. So why wait, get booked in with Hog Roast Birdwell today and you could have your very own catering machine in time for Easter!