After all the craziness of 2020, many of us shared high hopes of being able to bring in the bells surrounded by our loved ones. But, naturally, the latest lockdown announcement put a halt to those plans.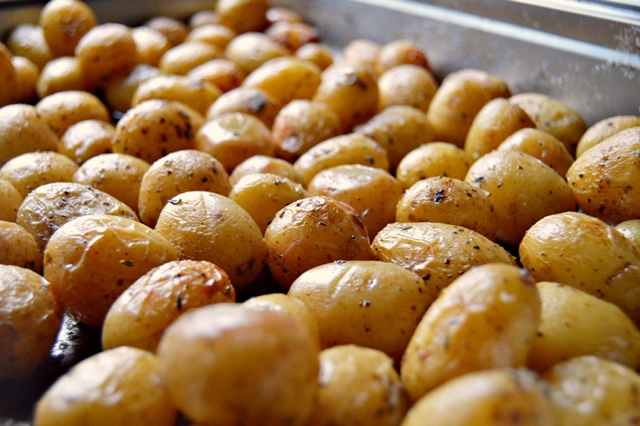 As disappointing as this news was for the vast majority, at Hog Roast Holmfirth we were still as determined as ever to make the best of a bad situation, and our Gourmet Delivery service, which launched earlier in the year, proved the be the perfect solution for many people. So, as you can probably imagine, New Years was an incredibly busy night of drop-offs for our team. But their attention to detail and exceptional time management skills allowed them to smash every delivery timeframe without difficulty.
One of the customers we received a booking from on the last day of the month was Jenny. Having never used our services before, she was unsure about what to expect at first from Hog Roast Holmfirth, though our countless testimonials and the mouth-watering snapshots that make up our social media profiles eased her fears very quickly.
Having made plans to enjoy a night in front of the TV with the rest of her household, Jenny explained that she was looking for something simple, like a laid-back spread that the family could graze on throughout the evening. After discerning the client's needs, our catering manager suggested our signature southern slow roast menu, which has remained a smash-hit among our new and existing clients alike, since its inception. Jenny, of course, loved this recommendation, and knowing that her family would too, she decided to finalise the order.
Our Hog Roast Holmfirth catering crew spent a full morning and afternoon cooking a series of different meals, which were dropped off to client's while still piping hot – and Jenny was one of many happy customers.
After receiving the stunning spread, that featured a trio of spit-roasted meats with freshly tossed side salads, crunchy slaw and loaded fries, the client left a glowing review, letting us know how much she and the rest of her household enjoyed their meal, which set them up perfectly for 2021!