Our highly-trained, experienced and knowledgeable Hog Roast Hoyland team can cater any kind of special occasion that you may be planning, and over the years we've provided tasty, fresh food for countless corporate functions, birthday celebrations, retirement and christening parties and so much more. We're often asked to cater weddings, of course, with our signature food of a hog roast centrepiece made into either a plated meal or pigs in buns, but for any kind of event, we also offer a great deal more of dishes, including ones to satisfy various personal tastes like alternative meats, ones to ensure that guests on diets can enjoy our food and also additional ones so that you can have a menu of multiple courses served.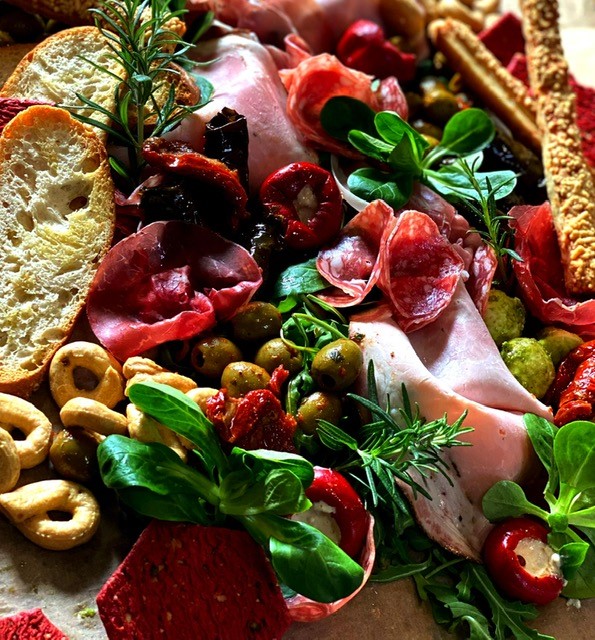 We have extensive menu options for weddings but we're also flexible enough to help you plan your own dream menu for your special day if you prefer and with something for everyone offered, we're sure you'll be delighted at the vast range of possibilities. From a basic albeit mouth watering gorgeous hog roast to our informal Alfresco Wedding Menu that includes three courses to more formal wedding catering that could even include an evening buffet later on after you've devoured your reception meal, Hog Roast Hoyland will do you proud with the food that you want to be served on your day. You may prefer a different standalone menu to our Alfresco, like our Southern Slow Roast, Loaded Fries or Barbecue, or a menu that includes a selection of handmade canapés and refreshing drinks to welcome your guests, and our versatility means that we've got you covered each and every way.
Guests on special diets can often be a worry when you're planning your wedding menu but our talented chefs have some lovely options that will surely be loved, like grilled vegetarian halloumi and vegetable wraps, vegan barbecued pulled jackfruit buns and slaw or even gluten-free pigs in buns. Just let us know any dietary requirements when you book and Bob's your uncle.
With Hog Roast Hoyland, your dream wedding menu is well within reach so call us today to see exactly how.