You know the old saying, never judge a book by its cover? Well, while hog roasts might be our speciality here at Hog Roast Beighton, contrary to what our name might suggest – as delicious as they are – there's far more to our menus than spit roasted pigs. In fact, we pride ourselves on being as inclusive as possible! For us, this means offering our clients a choice between an all manner of meats cooked in a variety of different ways, drool-inducing side dishes and, of course, vegetarian, vegan and gluten-free options for those with opposing dietary requirements.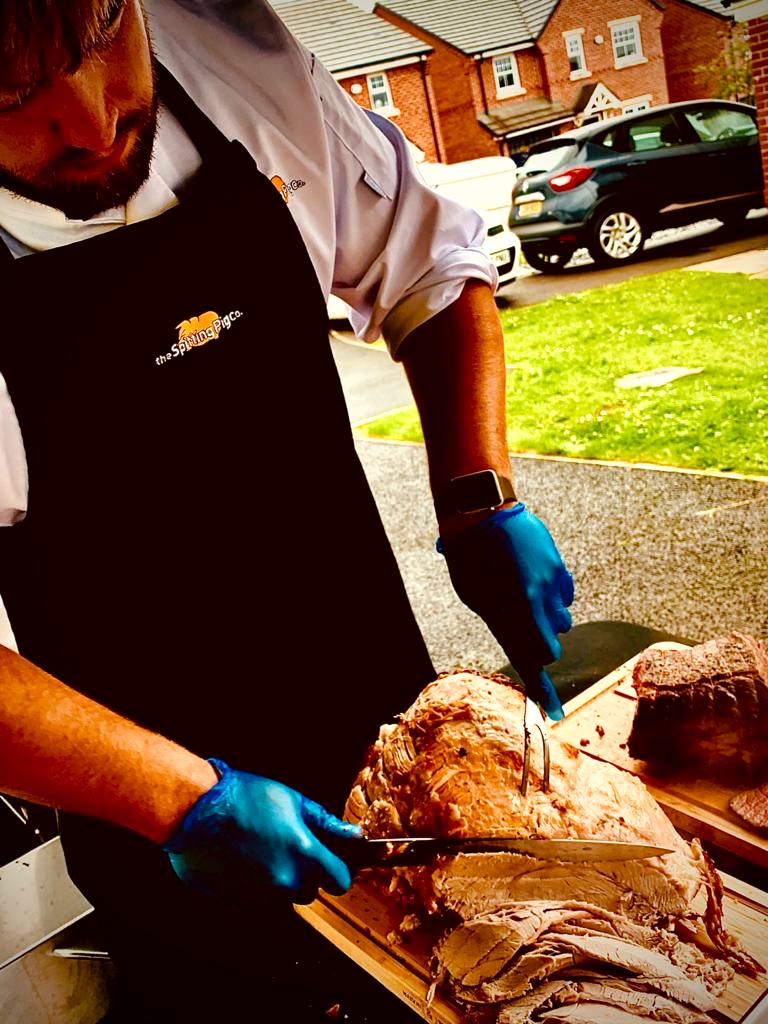 For Susan, who had been planning to surprise her family with an unforgettable party for some time, Hog Roast Beighton was everything she had been looking for and more! So, in the run-up to the event, she picked up the phone and called us to arrange a booking.
On the other end of the line, our resident catering manager, Marcus walked her through our list of menu options while also explaining that we offer completely custom menus if clients are in need of something a little more personal. Susan was happy to hear this, but in the end, she decided on our classic menu, but this time instead of a hog roast, she had asked us to centre the meal around pork and beef joints. Grilled veggie skewers with the option of added halloumi chunks, tzatziki dip and flatbreads were to be made available for vegetarian and vegan guests and to complement the meat, a selection of condiments (including our famous applesauce and homemade gravy) were on the menu.
With just two hours until the serving time, Hog Roast Beighton certainly had their work cut out preparing this wholesome feast, but as always the hard work and determination of our team paid off! By 5 pm (just in time for the pre-arranged serving time!) our team were adding the finishing touches to the meal by setting out the dips and arranging the gluten-free rolls in a wicker basket.
Though just 30 people were in attendance at Susan's surprise party,  the atmosphere was buzzing and what's more, everyone seemed to thoroughly enjoy the food!