Turning 18 is a great milestone to celebrate in style, especially with a birthday party or event! To spice up your birthday party and make your planning easier, why not choose a theme for your event? Great party themes include movie and TV characters, decades, and Hollywood. Choosing a party theme can help to set a great atmosphere and to liven up the event even more. To make the event more memorable, you could hire Hog Roast Mexborough to provide some great catering, such as this tasty menu…
Earlier this winter, the Hog Roast Mexborough team were contacted to provide catering for an 18th birthday celebration. The celebration was taking place in a local venue room, which had been decorated to match the 'movie stars' event theme. This theme included fancy dress, a red carpet, and lots and lots of photos being taken! Alongside the entertainment, catering was needed for 60 guests. The menu needed to be served buffet style to match the formality of the evening and a delicious vegetarian option was required. After discussing the menus that we have to offer, our Gourmet BBQ proved to be the perfect choice!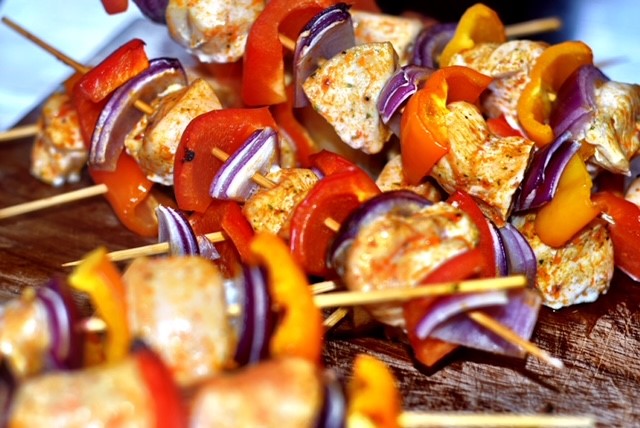 On the day of the event, the Hog Roast Mexborough team arrived in advance of the 20:00 mealtime. We began by preparing the main dishes, which included succulent sausages, juicy British beef burgers, marinated chicken kebabs, BBQ grilled spareribs, and halloumi and vegetable skewers. This included a wide variety of tastes and flavours, with something for every guest to enjoy. As well as the mains, we also served crunchy coleslaw, seasonal salad dishes, homemade chips, and fresh bread rolls- as well as a gluten-free alternative.
Overall, this was a delicious event for the occasion and our catering was a wonderful addition to the evening. We had lots of fun serving the delicious dishes and seeing so many guests enjoying our tasty menu.
Are you looking for catering for your milestone birthday? If so, get in touch with Hog Roast Mexborough today to book your date. Simply let us know your party size, date, and location and we can do the rest!