Hog Roast Askern offers so much choice and variety to our customers in order to ensure that all of your guests are completely satisfied on the day of your party or event. Whether you're planning your wedding day meal, a corporate event or birthday get-together, or anything else at all, we have something to suit everyone invited, including alternatives to our famous hog roast, dishes to cater for diets like vegetarian, vegan or gluten-free and also plenty of additional courses in case you'd like more than just a main.
We also have various specialty standalone menus available, including our Loaded Fries, Traditional Barbecue, Alfresco and Southern Slow Roast, and each of these would wow your guests with something unique. For this blog, we'll be letting you know all about the latter standalone – our highly popular Hog Roast Askern Southern Slow Roast, which includes a trio of tasty marinated meats that are slow-roasted for hours on the day and served with some lovely sauces, as well as four sides from a long list of hot and cold possibilities.
Our Southern Slow Roast is the perfect menu to serve to a group of people who have varying personal tastes, as you get to choose three meats from a possible five for your mains. Select your favourites from pulled quarter of minted lamb, BBQ pork, spicy whole-roasted chickens, sticky pork ribs and beef brisket (which are all marinated in our secret-recipe rubs beforehand) and we serve them together with a smokey sweet barbecue glaze, a hickory bourbon barbecue sauce and a Cajun hot pepper sauce (which is definitely not for the faint-hearted!).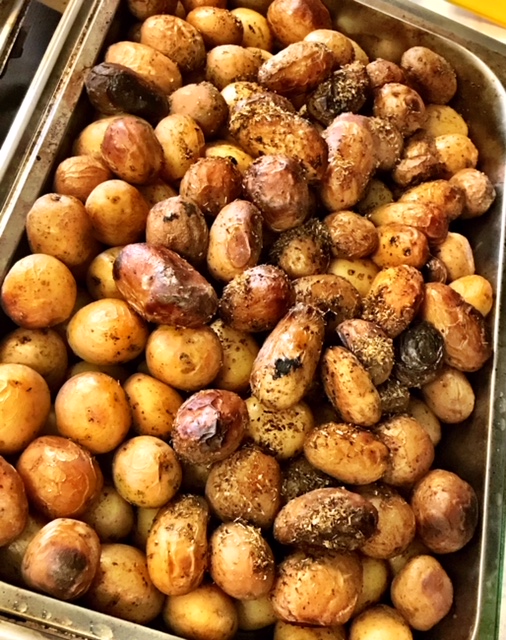 Next, you get to choose your four sides, from coleslaw, a Greek salad, a seasonal green leaf salad, mac and cheese, corn cobettes, potato salad, seasonal vegetables, roasted baby new potatoes and a mixture of traditional and sweet potato fries. We also provide a selection of fresh, floury rolls and wraps (white and wholemeal, as well as gluten-free ones if requested) and we can whip up some seriously scrumptious options for special diets if you let us know when you book.
For this gorgeous menu and so much more, get in touch with Hog Roast Askern today.