Parents, are you surviving homeschooling? Have you survived the February half term with limited options of entertainment because of lockdown? Have you survived a household of covid? Then you certainly deserve a treat! Hog Roast Wath upon Dearne understands the challenge and difficulty of homeschooling and trying to entertain children with the current restrictions, especially trying to get the children off technology! As a result, Hog Roast Wath upon Dearne wants you to indulge in a treat because you definitely deserve one!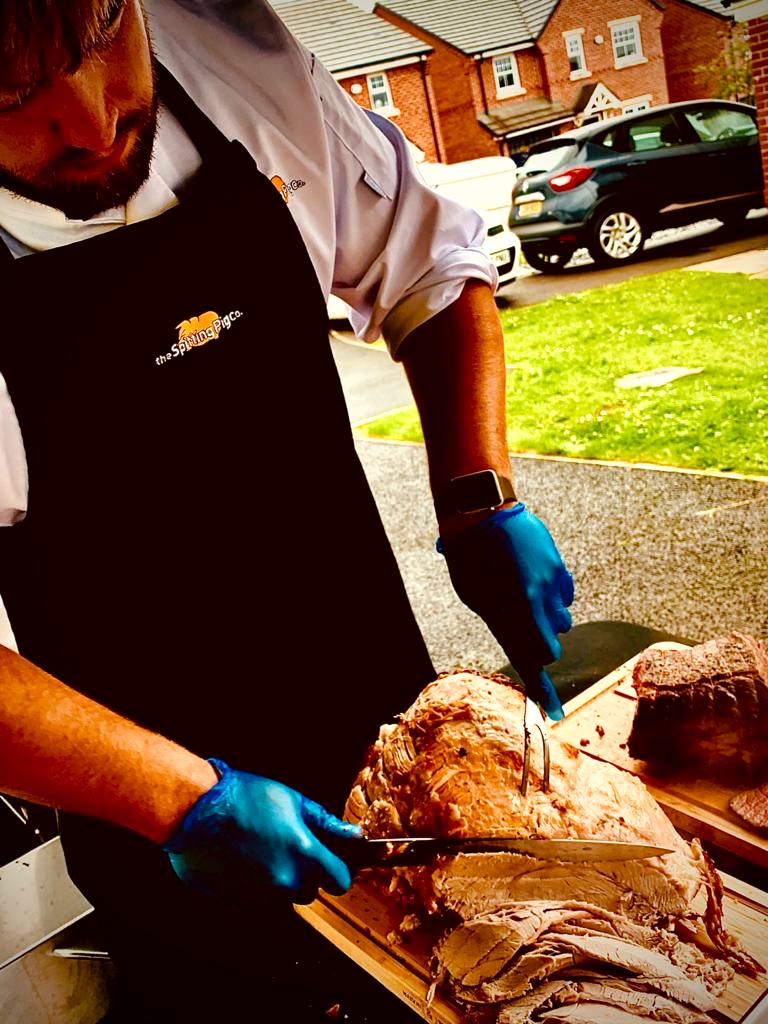 Due to the current climate, Hog Roast Wath upon Dearne has introduced 'Gourmet Delivery' service where you can get a delicious and filled to the brim hog roast roll delivered straight to your door! Just imagine a soft white, cheesy or wholemeal roll filled with succulent pulled pork, tasty sage and onion stuffing, crisp crackling and a sauce of your choice drizzled on top. A party in the mouth guaranteed!
If the roll wasn't amazing enough, Hog Roast Wath upon Dearne provides sides such as salads or potato options. You can enjoy a medley of colour mixed salad, creamy coleslaw, Italian-inspired cherry tomato and mozzarella salad, classic Caesar salad, fresh Greek salad or the chefs homemade pasta salad. Each as equally flavoursome as the other! Why not add herb-buttered new potatoes, garlic and thyme infused roasted new potatoes or chips? Make it into your own tailored takeaway!
If your mouth is watering, why not enquire about a gourmet delivery to your door this weekend? Something for you to look forward, something to motivate you through the week knowing that you will be able to enjoy this heavenly treat at the end of the week.
Hog Roast Wath upon Dearne is providing a unique experience, something different to your usual takeaway choices and the delivery is covid-safe.
Hog Roast Wath upon Dearne would also like you to know that you are doing amazing, not many people can juggle homeschooling with work and normal life, but you are so go you!