We know that each wedding is as unique as the couple celebrating it. Or at least, it should be. And so, by choosing Hog Roast Penistone to cater to your big day, you'll gain access to a wealth of possibilities stemming from our broad selection of wedding menus, each of which can be fully customised to suit your theme, budget and flavour preferences. Beyond that, though, we can even put you in touch with some of South Yorkshire's most coveted wedding locations, allowing you to tackle two of the hardest parts of wedding planning in just one phone call. But for now, let's get back to talking about the food!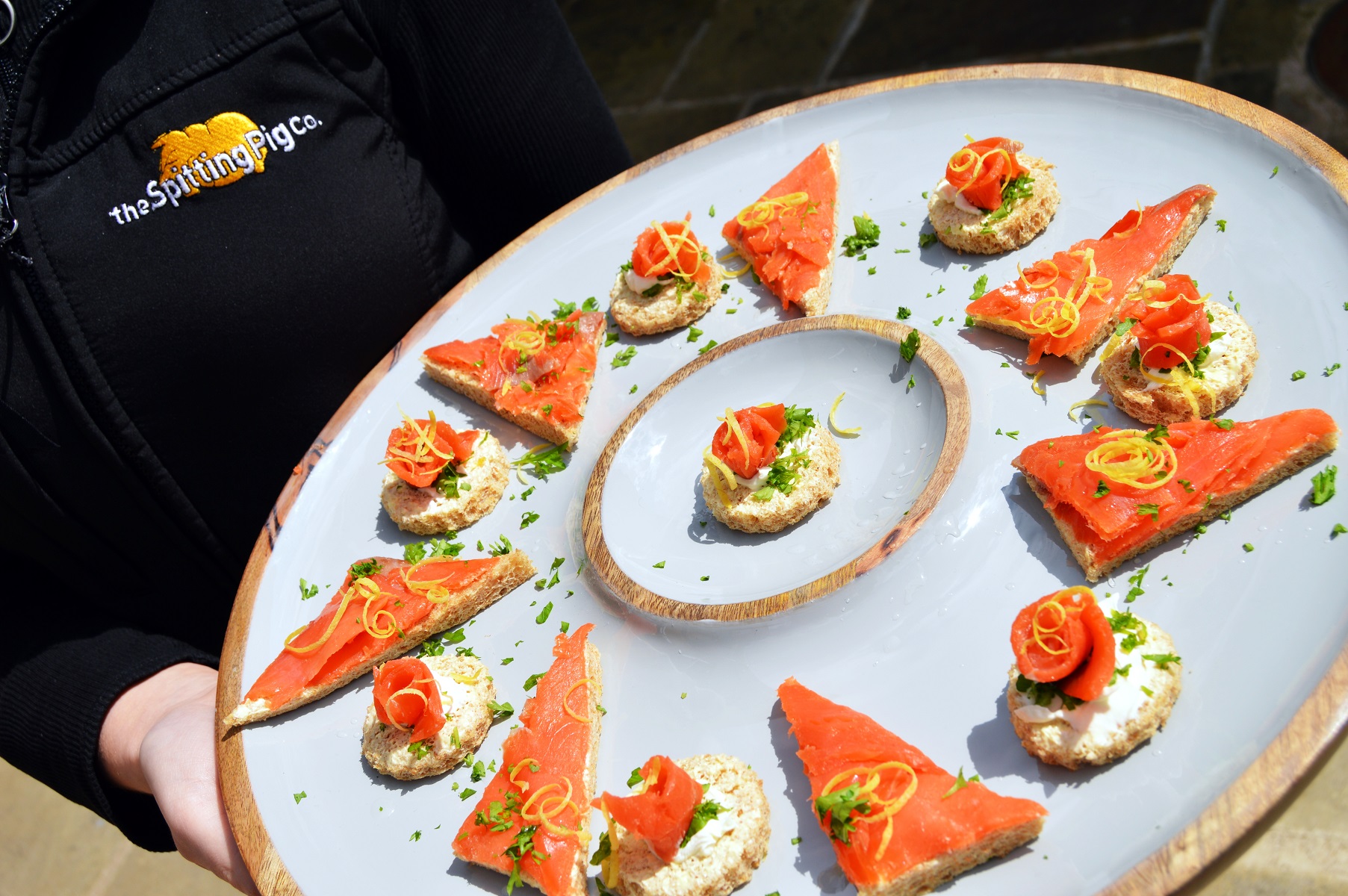 Created by our team of culinary superstars using a combination of locally sourced, farm-fresh produce, our menus are designed to inspire and uplift with every mouthful. And as if that wasn't enough, we also take care of any mess left on-site after the party comes to an end, discreetly clearing it away and disposing of it away from the venue. As for any leftover food, if you choose to, we can create delicious platters for guests to dig into later in the evening, which is what Emma and Michael had us do for their special day over the weekend.
Like many brides and grooms, the pair had come to Hog Roast Penistone looking for a stress-free wedding experience, and thanks to our catering manager, Marcus, that's exactly what they received.
Having chosen one of our stunning partnership venues to tie the knot in, Emma and Michael had very little to concern themselves with in the run-up to their nuptials as Marcus was able to discuss the intricate details with the venue directly. For the couple, this meant they could enjoy all the pre-wedding excitement without it being tainted by unnecessary worries.
For the wedding breakfast, Hog Roast Penistone served a bespoke feast, which included a collection of bite-size canapés and a drinks service, followed by a gorgeous, meaty main-course, a meatless alternative, glorious sides and individual portions of pudding to finish. Emma, Michael and their guests loved every bite, and having our team on hand to handle every intricacy of the catering ensured the day ran smoothly from beginning to end.