Hog Roast Swinton is proud to serve quality catering for all occasions, not least of all, family celebrations, which made us the prime choice for the welcome home party that Marie had planned for her son, Steven.
Having spent the last 3 years travelling and living abroad, which was longer than he originally planned, Marie and the rest of Steven's family were so pleased to have him back home again – even if it does turn out to be temporary! And to show him how much they missed him and that they are glad to have him back in the UK after such a long time, they secretly agreed to surprise him with a lively party upon his return home last Friday.
To make the occasion even more spectacular, Marie had contacted Hog Roast Swinton and asked for our team of catering specialists to serve our Southern Slow Roast Menu at the party. Our catering manager, Marcus, was delighted that Marie trusted us with her all-important celebration and promised to deliver a magnificent spread that the whole family would fall in love with!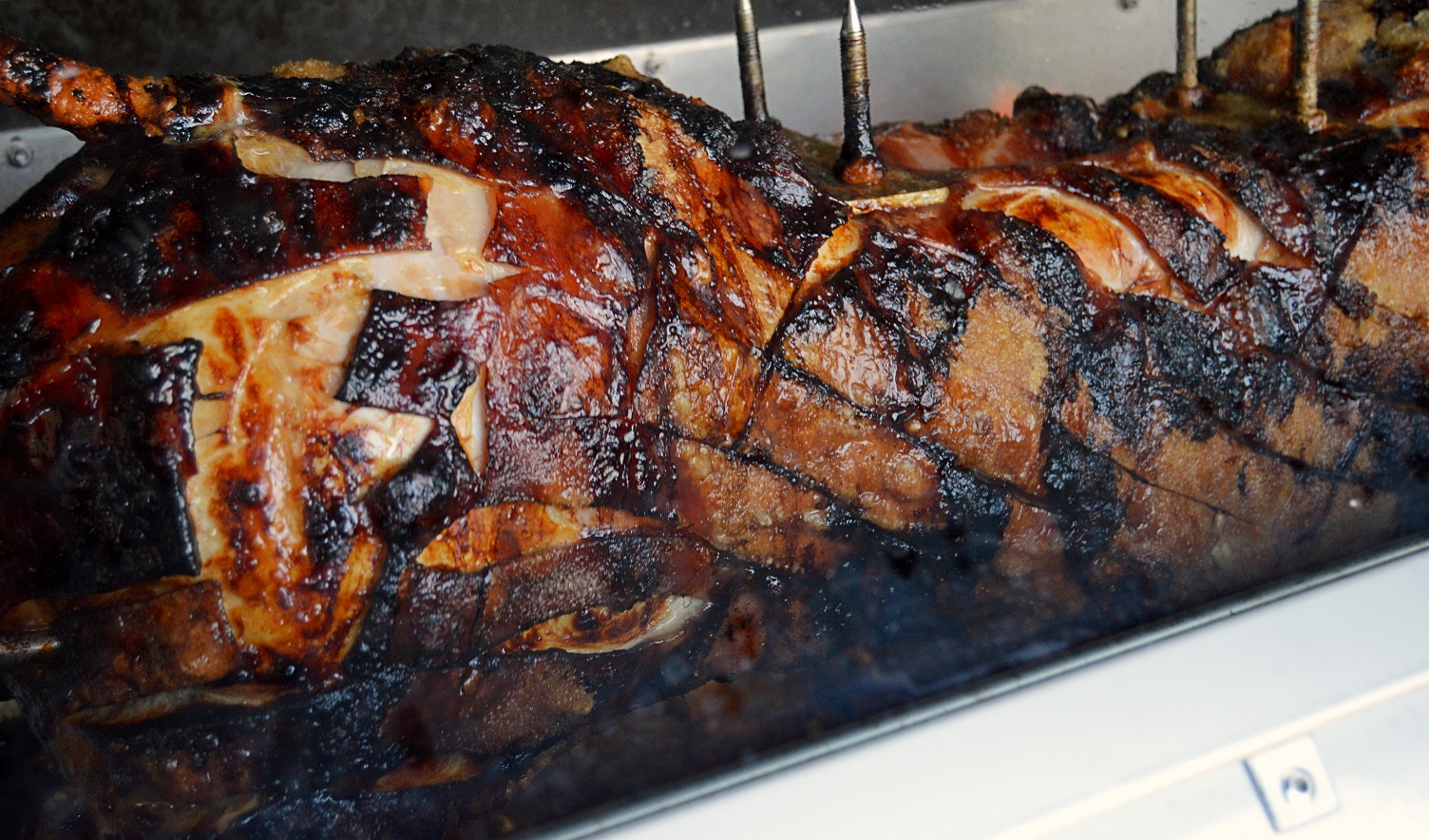 To keep his promise, Marcus drove the Hog Roast Swinton team to the client's spacious home early on Friday morning, and from there, they spent the next several hours setting up the dining furniture and cooking the meal ahead of the guests' arrival. They were fortunate that the weather was on their side, and with temperatures reaching 28 degrees, they were able to prepare the food with no hindrances.
While Marie welcomed the guests into the garden and invited them to collect a refreshment from the drinks table that Hog Roast Swinton had set up, Steven's dad, Roger, was at the airport waiting to collect his son the moment he stepped off the plane. Shortly after that, the two arrived home, and Steven was immediately taken aback by the balloons and banners that covered the garden. He was even more surprised to see all of his friends and family waiting for him!
After getting all of the hugs and hellos out the way, the group descended on the buffet, which offered them a taste of everything from BBQ pork butt and sticky pork ribs to Cajun-spiced chicken and BBQ pulled jackfruit with an assortment of scrumptious sides, which put them in even better spirits.