The engineers at the Great British Heating company are among the top-rated gas-safe experts in the country, and with all the hard work they consistently put into impressing their customers, especially in recent months, Joanne thought it was about time the team was treated to something special!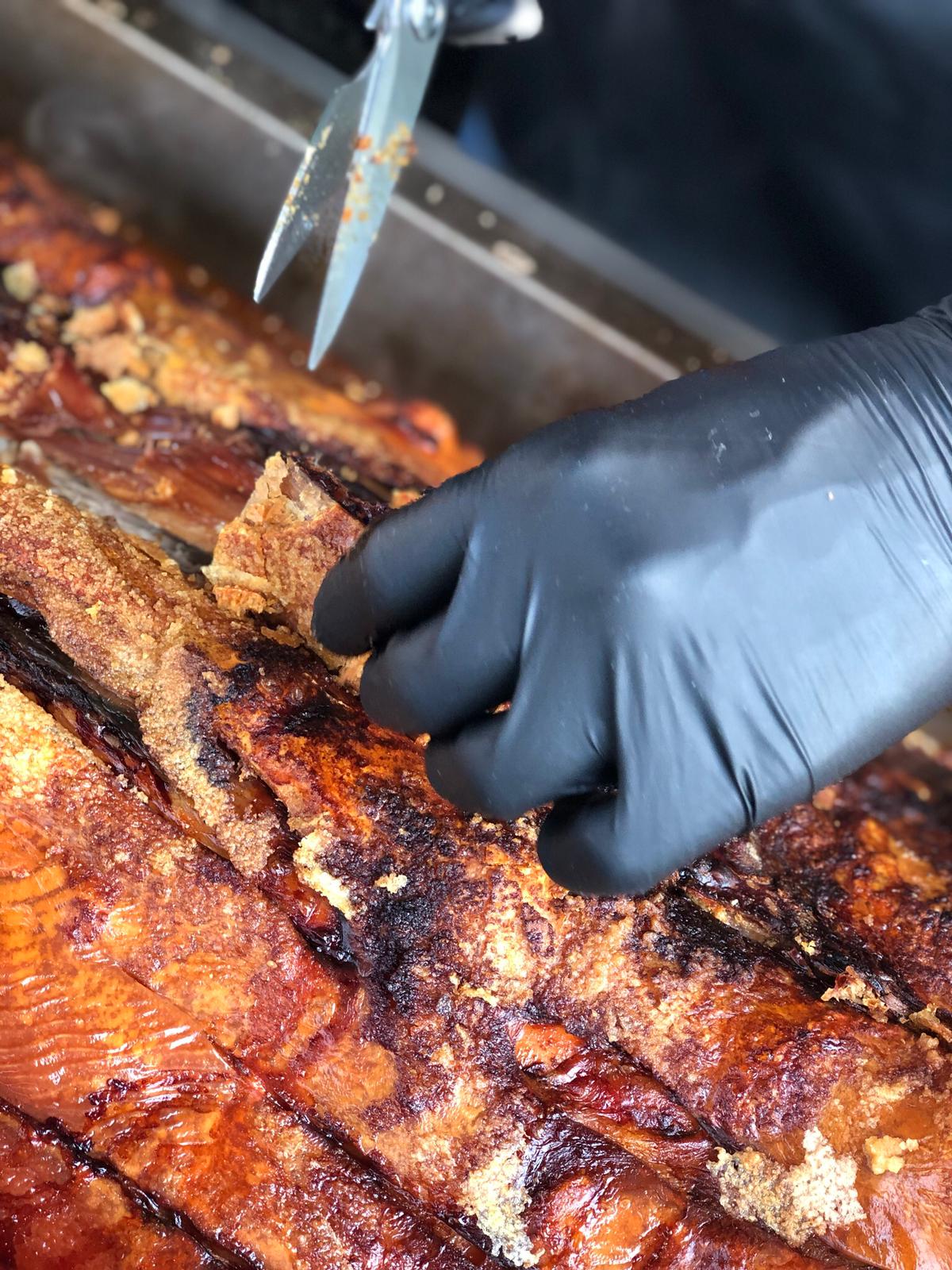 We all know there's no better way to kick back than with a delicious crunchy roll, overflowing with fork-tender carvings of pulled pork, salty crackling, zesty slaw topped off with a drizzle of sweet applesauce and…where was I again? Oh yeah, that's right: the booking! So, after having heard plenty of good things about us, Joanne wasted no time in calling Hog Roast Hemsworth to get a head start on preparations for the event.
The guest list for this occasion was small, made up of just 23 names. So with that in mind, our catering manager, Marcus, recommended the most popular menu option we have to offer: the corporate hospitality menu 3. Featuring a selection of succulent meats, tasty side salads and a yummy potato dish, this informal alfresco spread is ideal for a multitude of different events!
Fast-forwarding to the day of the informal luncheon, the Hog Roast Hemsworth team, led by Marcus arrived at Great British Heating's home base in the Trimdon Grange Industrial Estate. The spacious location allowed our team to set up the equipment without any hindrances, and in what seemed like hardly any time at all, they had erected the catering gazebo and had the pig slow cooking over a low flame. Their next task was to whip up the side salads – which were presented beautifully with fresh slices of refreshing watermelon – and prepare three portions of the meat-free alternative which on this day consisted of our famous grilled vegetable skewers with optional chunks of Greek halloumi cheese, tzatziki dip and homemade flatbreads.
The level of professionalism and efficiency that Hog Roast Hemsworth showcased was well-received by the client, and by the time the lunch bell chimed, everyone was desperate to get outside and dig in! All of the staff were in high spirits as they happily chowed down on the tantalising feast and what little food was leftover was packaged and left for the Great British Heating Staff to share later on.