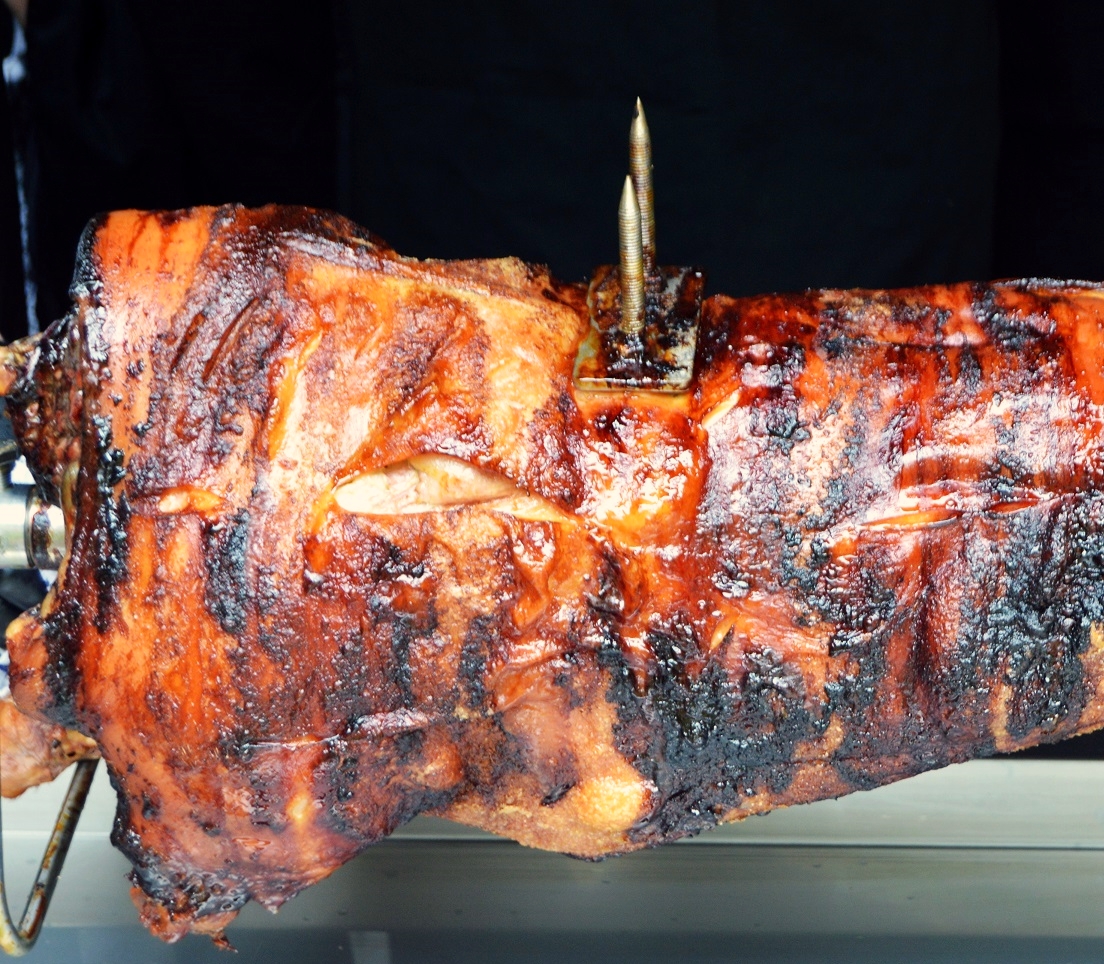 The Hog Roast Hemsworth team are ideally placed to meet all of your event catering needs in this West Yorkshire town. Not only are we deemed to be the frontrunners in hog roast catering in the area, we are also highly adaptable event caterers who can rise to the challenge of rustling up fabulous food for any occasion. We have the means and ability to cater in any location in Hemsworth in both outdoor environments and indoor venues – we can even come to your place of work for a company event or cater in your own garden if you are hosting a family party.
Our skilled chefs are able to maximise the flavour and succulence of our premium quality ethically reared pork utilising their own culinary expertise and our own specially designed cooking equipment in order to deliver mouth-watering meat time and time again. The rest of our catering team are just as driven to achieve fabulous results at every event we cater for and we are able to freshly prepare every dish on our diverse range of menus from scratch at the venue using locally sourced ingredients that are just as high in quality as our pork.
Hog Roast Hemsworth Offering Something Different From The Normal Catering Service!
Here at Hog Roast Hemsworth, we have the scope and vision to be able to cater for any kind of event, from community gatherings to wedding receptions and private parties. We don't just do large-scale catering to an excellent standard – we are also a great choice for smaller parties and more formal celebrations.
Whether you would like a vibrant buffet or a refined 3 course meal, all of our menus come with the option of enjoying different slow roasted meats in addition to our signature pork, as well as satisfying vegetarian and vegan dishes, not mention a wide range of imaginative starters, sides, desserts and canapes. We are also able to offer you exactly the right style of service you require and if you would like a sit-down meal, we will provide full table service and a canape welcome reception courtesy of our own on-site events team.
If you want full flexibility when it comes to the food and service for your event, the Hog Roast Hemsworth team should be your first choice for all of your event catering requirements.