With the summer holidays now in full swing, parents all over the country have been looking for fun activities to keep their kids amused that don't break the bank. And coming to their rescue, local park ranger Dan had organised an event which aimed to teach children between the ages of 3 and 9, all about the local wildlife through exploring the forests and making crafts using natural materials found on their trek.
Unsurprisingly, this exciting day out caught the attention of many families, who were more than happy to pay the small fee to give their kids an educational afternoon of exploring the great outdoors and learning about all sorts of creatures, their diets, habitats, and so much more from the experts! After the walking tour, there was also a live-animal demonstration, where the children were able to get up close with different birds of prey, rodents, reptiles, rabbits and even a badger cub!
Knowing that this jam-packed afternoon of activities would make for hungry work, Dan had called Hog Roast Hemmingbrough prior to the event and asked for us to serve our Classic Hog Roast Menu along with a drinks service. Colin, our catering manager, was thrilled to be chosen for this event, and could hardly wait to impress the group with our famous hog roast rolls.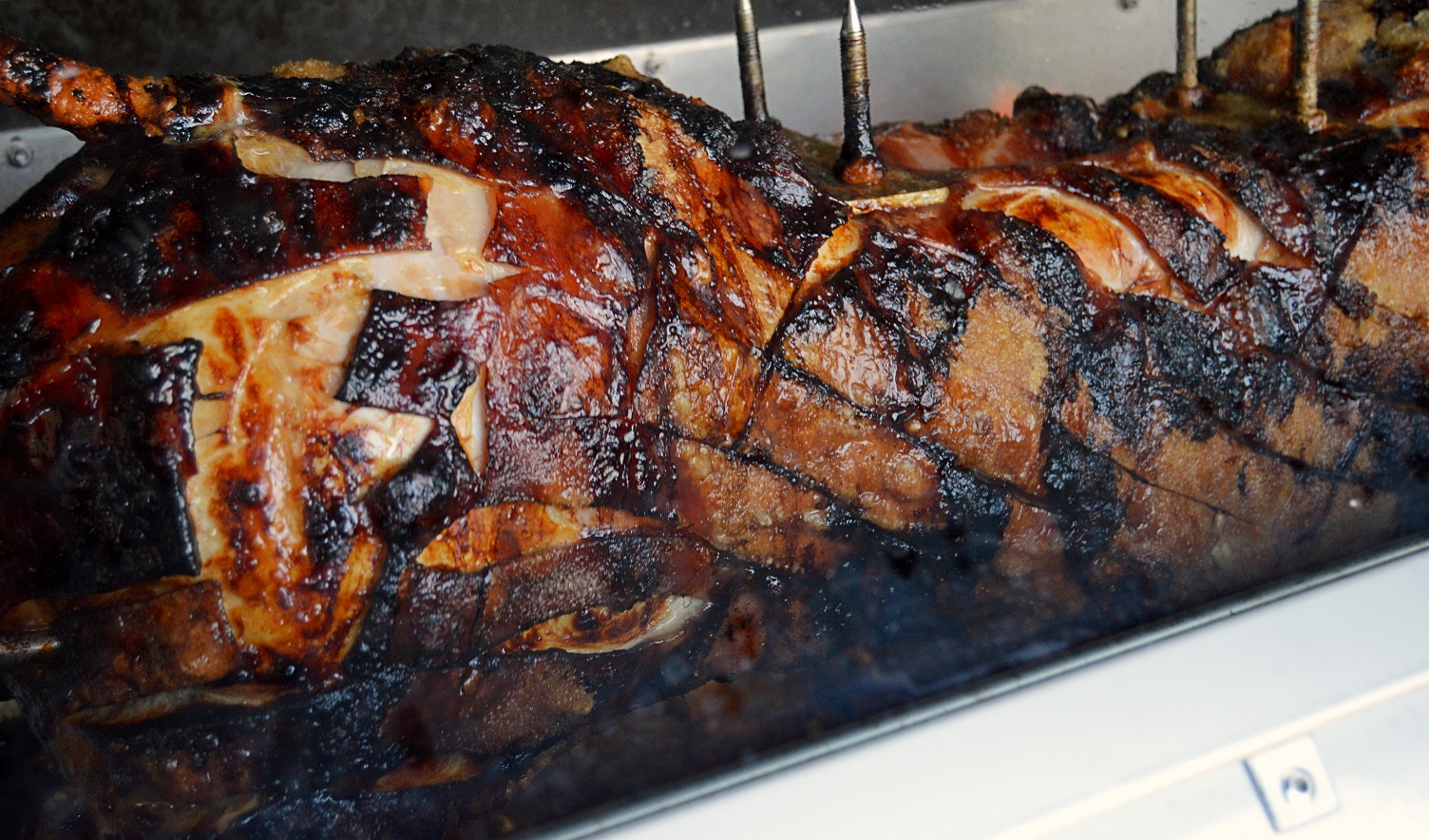 On Saturday, the Hog Roast Hemmingbrough team arrived at the country park visitor centre bright and early, and using their time wisely, they pitched the catering gazebo and cooking equipment in one of the spacious picnic areas. They then slow-roasted the full-size pig over low flames until midday, by which point the meat on the inside was juicy and full of flavour, and the outside was perfectly crisp.
Colin did the honours of carving the pig, separating the crackling from the pulled pork, which were served on gluten-free rolls with applesauce, and sage and onion stuffing. He and the team had also laid out cups of juice, bowls of coleslaw, side salads and a chafing dish brimming with mixed fries for the guests to dig into.
Just as Dan had suspected, Hog Roast Hemmingbrough's traditional slow roast turned out to be a very welcome addition to the day! The wholesome flavours went down a treat, and ended the afternoon on a high note.