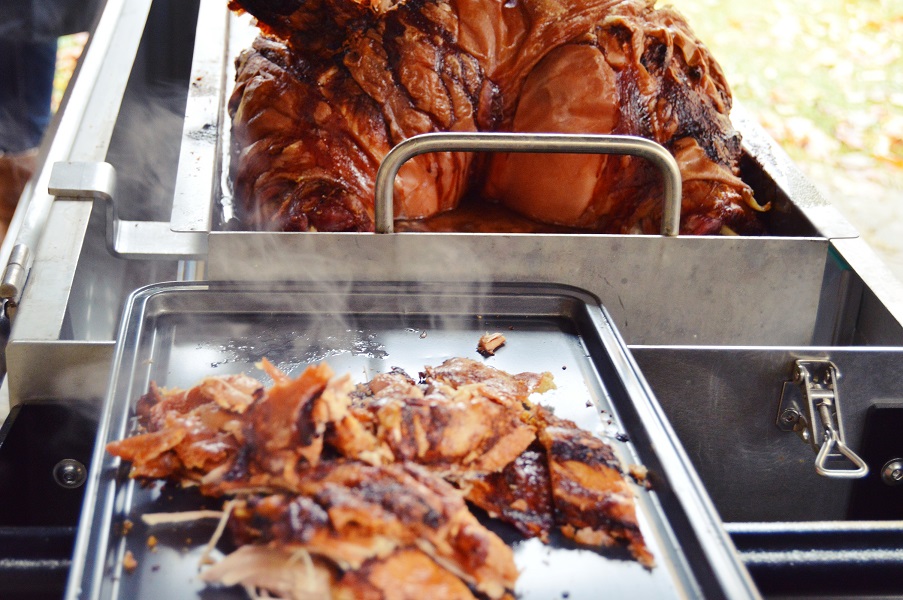 If you need some fabulous freshly made fare for any event in Finningley, look no further than the Hog Roast Finningley team. We are the area's leading hog roast company with many years' experience under our belt of providing superior hog roast catering for all manner of events in and around Finningley.
The quality of our ethically eared pork is second to none and when it is prepared by our expert chefs using our cutting-edge cooking equipment, it results in a melt-in-the-mouth flavour sensation that you won't find anywhere else.
We always cook our meat on-site at every event we cater for and create an immersive experience for our diners as they gather around to watch our irresistible pork in the final stages of the cooking process and work up an appetite by savouring the aroma as our on-site chef expertly carves it ready to be enjoyed. Our classic hog roast sandwiches are a great catering solution for large events, and there is no better way of providing high quality, budget-friendly food for the people of Finningley to enjoy. We are an equally great catering choice, however, for smaller private parties and special occasions that require a more formal feel and a touch of finesse thanks to our versatile catering style and diverse menus.
Hog Roast Finningley – Traditional Catering With A Modern Twist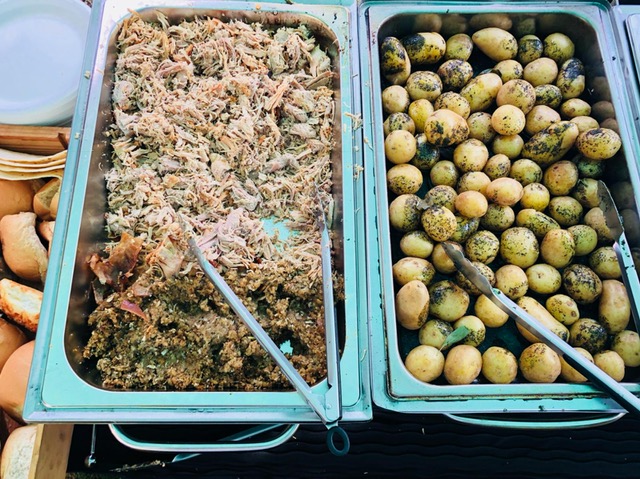 Here at Hog Roast Finningley, we strive to cover all bases when it comes to the food we provide. In addition to our signature hog roasts, we offer a range of other slow roasted meats, an ample selection of vegetarian, vegan and gluten-free options, and dishes that deliver both classic and more contemporary flavours. We aim to please everyone with our food and to ensure all of your guests feel included and of course well-fed. Thanks to our considerate and creative approach to catering, our food is fantastic for everything from wedding receptions to birthdays, office parties and local public celebrations.
If you want great food that can be freshly prepared in any type of indoor or outdoor setting in Finningley, and a menu full of varied, flavoursome dishes made using only the best locally sourced produce, the Hog Roast Finningley team should be at the top of your list for all of your event catering needs.